Nourish yourself like your ancestors
with our (r)evolutionary supplements


100% GRASS-FED & GRASS-FINISHED

HORMONE, GMO & mRNA VACCINE FREE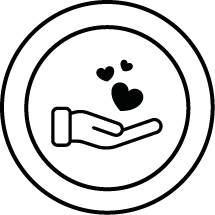 SKAL & IFS CERTIFIED QUALITY
How grass-fed, free-grazing and nutritious do you like your bovine organs? We personally 100% grass-fed, 100% free-grazing and with maximum nutritional value. Is this also what you are looking for? If so, we share the same standards! After all, the best grass-fed cattle come from New Zealand and specific areas in Australia. This is why we exclusively choose these countries of origin. Thanks to the freeze-drying process, the uniquely high nutritional value is also retained.
Beef organs are among the most nutrient-rich food sources on earth. You can get far more nutrients from beef organs than from lean muscle meat and plants! Organs contain much of what your body needs to thrive: vitamins, minerals, peptides, proteins and growth factors. Our distant ancestors of the hunter-gatherer era, and even many generations after, ate much more organ meat than we do today. Is that why they were so strong and vital? READ MORE...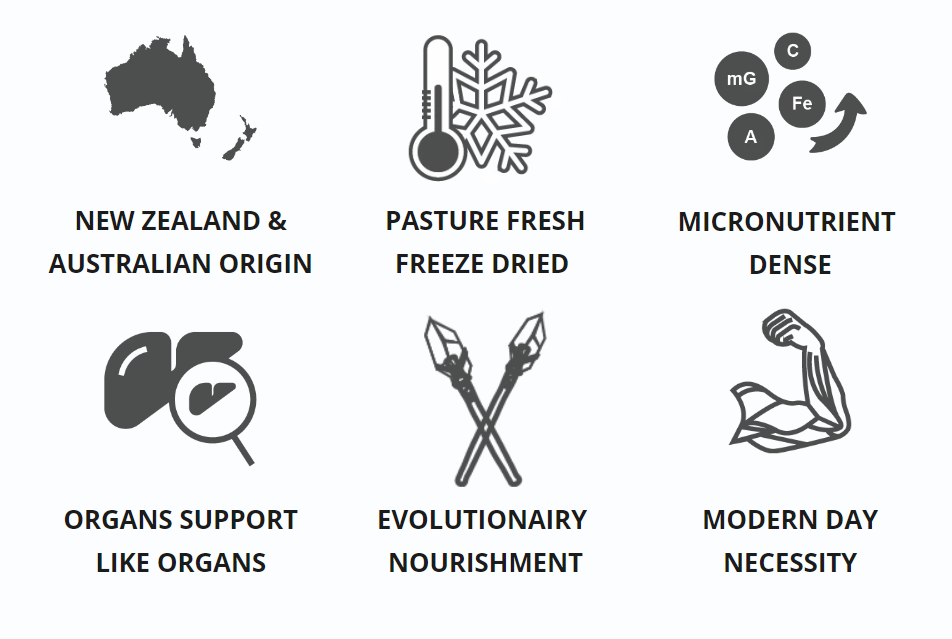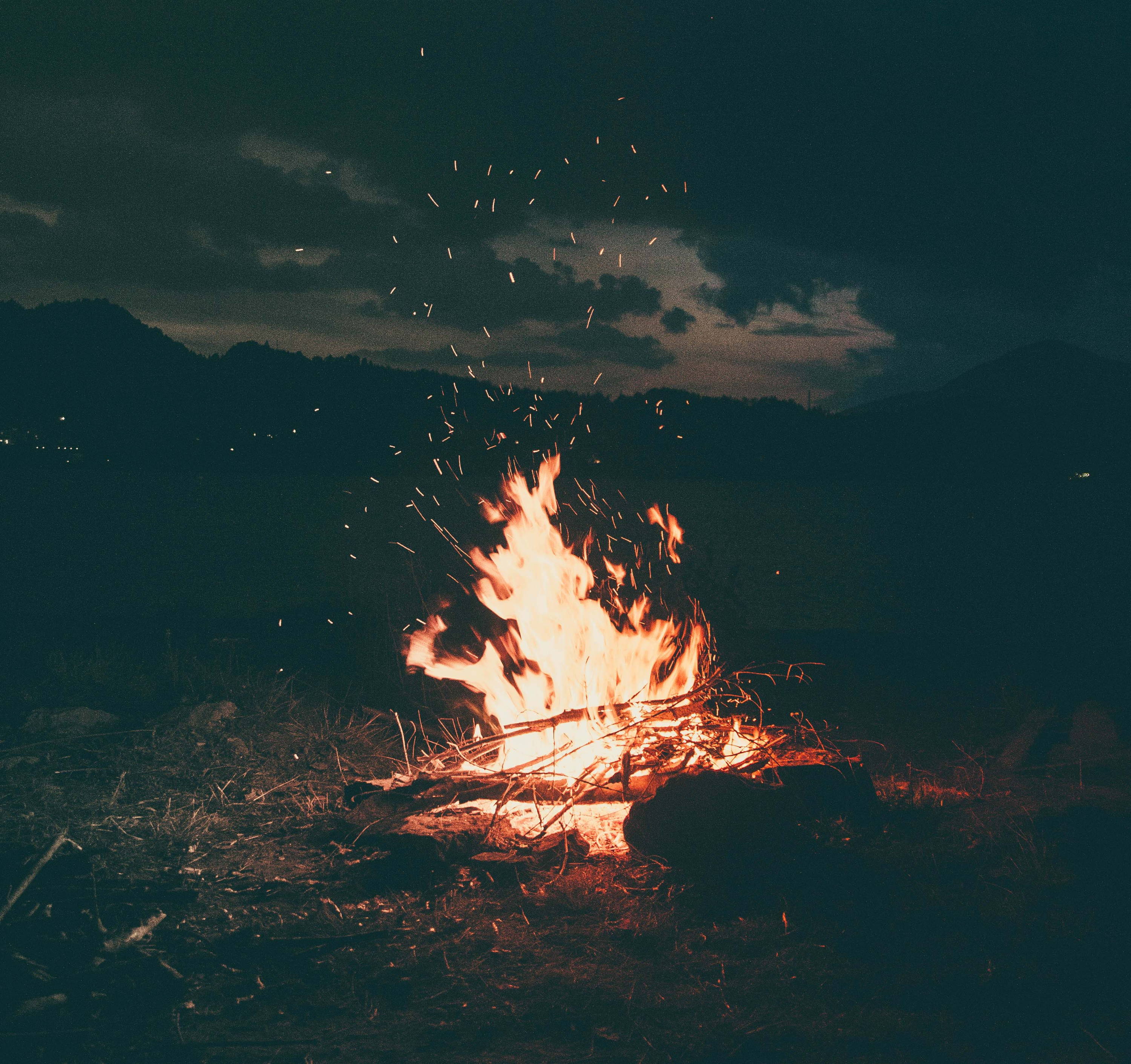 We develop products based on whole foods, natural complexity and (r)evolutionary principles. Our supplements support you if you want to thrive and function optimally in harmony with your primal biology. Just like your early ancestors!  

The world we live in today is very different from the world in which Homo sapiens evolved. This difference is clearly seen in the foods we eat and nutritional imbalances. Our current human-created reality no longer overlaps with our former natural environment in many ways.  READ MORE...
If you really want to understand health you cannot escape looking back at our evolutionary history. Although modern life and quality of life are better than ever before, there are many health challenges today.

As humans, we have not yet been able to adapt physically, psychologically and socially to the rapid changes of the last 12,000 years. Today we live drastically different from our distant ancestors. Hunting and gathering was the basis of nutrition for nearly 99% of human history. READ MORE...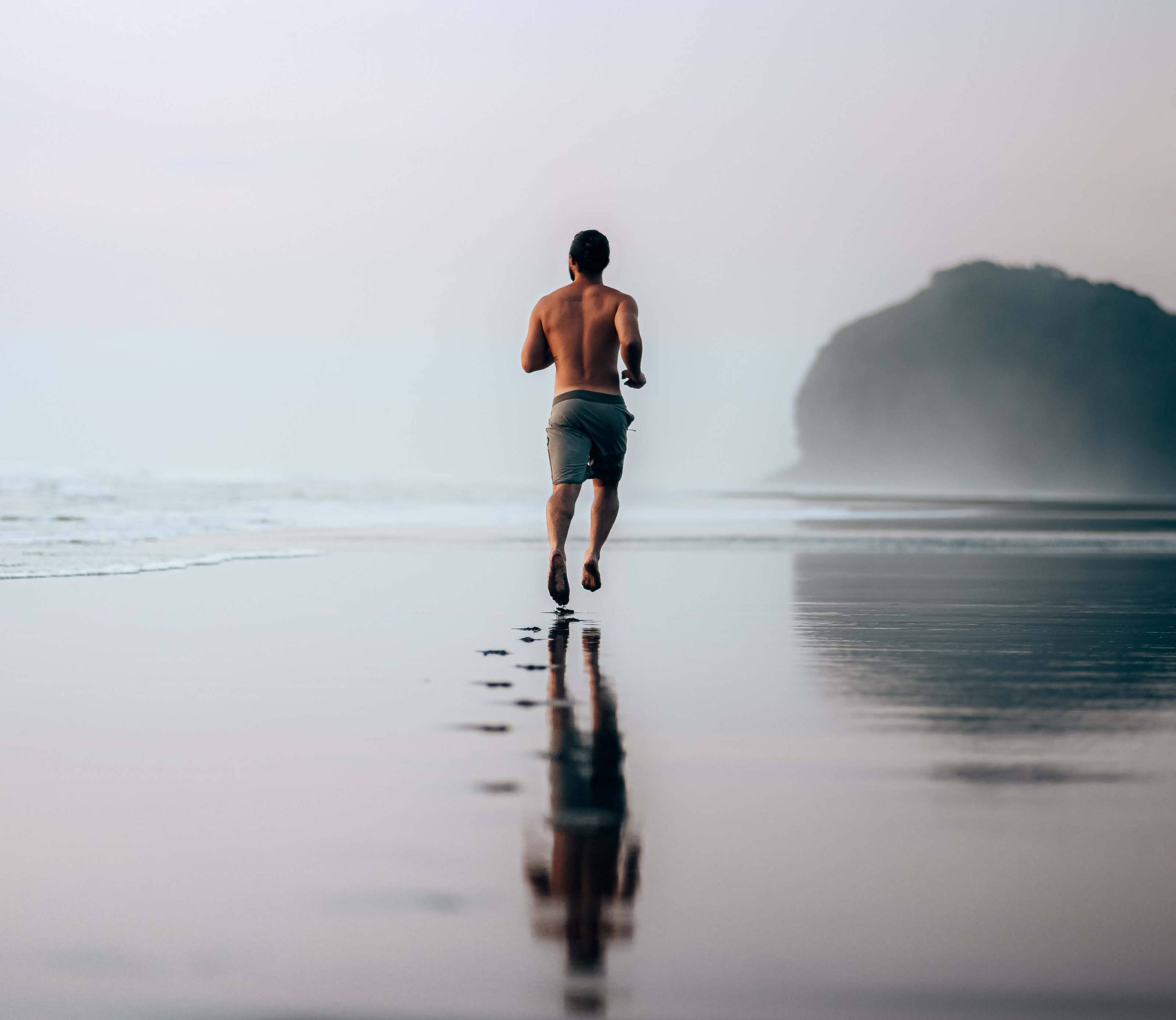 Martin from Germany
I've been taking these magnesium capsules for a few weeks now and have noticed a significant improvement in my sleep and overall mood. The capsules are easy to swallow! Overall I am very satisfied and would recommend to others!

Dennis from France
It has neutral flavor and dissolves well in a protein shake. Good after workouts
Erik from The Netherlands

A game changer for my workouts! I notice that I have more energy and experience less muscle soreness after exercising.
Sas from The Netherlands
Exceeds my expectations! I've been taking it for over 2 months now and I notice that I have more energy and feel much better about myself....
Michal from Germany
I've been using Paleopowders' beef liver supplement for several months now and have noticed a significant improvement in my hair, skin, and nails. Not only do I feel better overall, but I've also noticed a difference in the health features.
Marianne from The Netherlands
Since using it (less than two weeks), I already notice improvements. My skin looks better and I also sleep much better and I am also less tired. I am very curious what this product can do for me in the long term.